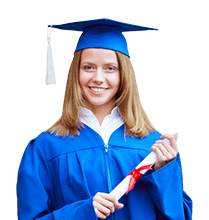 International Students (F1/F2)
International student insurance that meets the requirements of many US universities. Waiver form completion help available.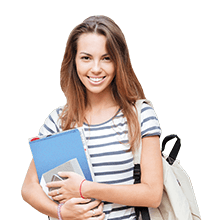 Exchange Visitors (J1/J2)
J visa insurance fully meets U.S. Department of State requirements including medical evacuation and repatriation.
COVID-19 Travel Medical Insurance
Purchase visitors medical insurance for relatives visiting the USA and protect them from unexpected high costs.
Visitors Insurance
Get quotes for trips to the USA or outside the USA when you or your family member need travel medical insurance that covers new coronavirus infections.
Travel Outside USA
Your domestic health insurance may not cover you overseas. Purchase affordable travel medical insurance. Get an instant visa letter for Schengen visa.
Immigrants to USA
Whether you are a new permanent resident, have a green card and are simply visiting the USA, have moved to USA on a Fiancé visa, or are a temporary worker such as H or L visa, we have medical insurance for you.
New Immigrants
If you or a family member are a new immigrant to the US, you are required to show proof of health insurance before getting an immigrant visa to enter the U.S.
Visiting with Greencard
If you have a greencard, but are simply visiting the USA for a short period, we have specific travel medical insurance plans that would cover your stay in the US.
Fiance Visa
As individuals entering the US on Fiancé visa may not qualify for major medical insurance through their spouse until getting married, they can purchase temporary medical insurance.
Educational
If you are studying outside the US or are on OPT in the US while on an F1 visa, you can purchase medical insurance. Alternatively, standalone evacuation and repatriation plan can help those that already have medical insurance.
Study Abroad
If you are studying abroad for any duration, study abroad insurance can help cover unexpected medical emergencies.
OPT
Once you have graduated from a US school and are on OPT, you can purchase specific medical insurance plan to cover you.
Evacuation / Repatriation
If you already have medical insurance through your school, purchase standalone medical evacuation and repatriation insurance to meet insurance requirements.
Travel
Whether you are traveling domestically or internationally, various types of travel insurance plans can protect you.
Multi Trip
For those traveling frequently throughout the year, annual multi-trip insurance plans are most suitable.
Group Travel
If you are a group of five or more travelers, purchasing group travel insurance would cost less, while providing the same benefits as individual travel insurance.
Missionary Travel
Missionary travel insurance protects missionaries traveling overseas for a short duration and provides medical, evacuation and repatriation coverage, among other plan benefits.
International Health Insurance
Whether you are on a corporate assignment, retiree, marine crewmember, or career missionary primarily living outside the US, you should consider purchasing international private medical insurance (iPMI), which are long term major medical insurance plans.
Expatriates
Coverage for individuals and families living outside the US the majority of the time such as expatriates, retirees, or others. Expatriate health insurance can provide annually renewable major medical insurance.
Marine Crew
When you are a marine crewmember, captain, or in the cruise industry, you are mostly outside the US, long term international health insurance can provide valuable coverage where you need it.
Career Missionaries
Career missionaries should consider purchasing annually renewable, long term major medical insurance plan. These plans provide coverage for preventive care, wellness checkups, and optional maternity coverage.
Insurance Guide
Browse our extensive catalogue of articles that cover a wide range of topics like travel and medical insurance, students and exchange visitors insurance, claims, destinations, and activities.
Insurance Blog
Stay up-to-date on the latest news in travel and medical insurance, visitors insurance, and student insurance for a wide range of activities and destinations with the insurance blog.